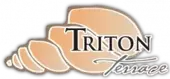 Resident Reviews
|Recommended: YesValue — Triton Terrace is exceptionally clean and well kept. The staff is by far the most helpful and responsive of any apartment complex I looked into for a place to live. I unknowingly chose an apartment without a washer and dryer in unit and staff hooked me up with a resource to rent the appliances I needed. The views can not be beat and the amenities are a huge plus.
|Recommended: YesIt's great — The staff has all been incredibly helpful, pleasant and accommodating every time we have spoken with them. The grounds are beautiful, the amenities are clean and kept up on. The amount of parking is very impressive for an apartment complex, there is a large amount of guest spots and none of my guests have ever been towed which has been an issue for us in surrounding areas. The walls are pretty thin but that's fairly typical. We are fortunate enough to have quiet and respectful neighbors above us. The open kitchen layout was a huge sell for us along with being so pet friendly The internet can be spotty and would recommend an upgrade if you work from home or avidly game, but for basic use it's a pretty awesome perk.
|Recommended: YesVery happy — Staff is very helpful and very accommodating. Great place for a great price.
|Recommended: YesLove the property, management is awesome — Love the property, management is awesome. Jena the property manager takes care of things fast and is very helpful.
|Recommended: YesAmazing — It's nice, peaceful
|Recommended: YesWe are very happy to be living here. The apartments are clean, nice, and updated. — We really enjoy it here. It's a great location and staff is very friendly and helpful. It's a clean complex and has great amenities.
|Recommended: YesStaff view — We really enjoy it here. Staff are really nice. The view is awesome
|Recommended: Yes
Beautiful, clean, friendly properties — Very clean place and well kept. If anything goes wrong a simple call to maintenance will get it fixed fast. Among the best places I've ever lived and the most beautiful view of the valley and sunsets Five Stars
Thank you so much! We think Triton Terrace is a great place to call home, too, and we're thrilled to count you among our valued residents! If there is anything you ever need, don't hesitate to reach out to the office and let us know. We want to ensure your time at our community remains exceptional! Thanks again!
|Recommended: YesGood place to live — Quiet most of the time.
|Recommended: YesI like it — I like it, good looking apartments and landscaping
|Recommended: YesNice — This is a great place to live. We only wish the pool was open for the entire summer and not just a few months. -
|Recommended: YesLoved it here — I loved this property, the team was great and I would highly recommend.
|Recommended: YesPeaceful and Beautiful — Very clean, people are very helpful and everyone respects each others privacy. Beautiful view.
|Recommended: YesNice view — nice view