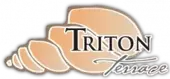 FAQ | Triton Terrace
What leasing options are available?
​We offer flexible lease terms of 3 - 14 months.
What are your application requirements?
​Typically we require a household income of 2.5x the market rent and a full criminal and credit screening, along with verification of past rental history.
Can I apply online?
​Visit our website to apply online www.tritonterrace.com
Is there an application fee?
​The application fee is $35 per person. Anyone over the age of 18 must apply.
Are there Qualifications - income, credit history checks, criminal history, rental history, etc.?
​Yes, we require income and credit qualifications as well as a criminal check and previous rental history check.
Is renter's insurance required?
​Yes, we require renter's insurance with $100,000 of liability coverage. Personal content coverage is highly recommended.
How long can you hold an apartment and how much is the deposit?
We hold apartments for two weeks maximum with the deposit ($550 - $1000 OAC).
Do you offer discounts?
​We offer discounts to students, teachers, military personnel, preferred employers, and police.
Do you have free internet/WiFi? (Where is it available? Who is the provider?)
​Yes, we offer free internet services through Mereo.
Is storage included? Is additional storage available?
​Apartments include extra storage off the balcony or patio. If you need additional storage, we have garages for rent.
Are BBQ grills available year round? What kind of grills do you have?
​Yes, there are gas grills available by the pool for our residents to enjoy.
I need emergency maintenance. Who do I call?
Call the office number, after hours it will be fowarded to our on-call service.
Do you allow pets? What is the pet policy?
​Yes! We are a pet-friendly community, complete with a dog park. We accept cats and dogs, with a 2-pet per apartment limit. There is a 65 lbs. weight limit, and restricted breeds do apply. We require a pet deposit and monthly pet-rent. Please contact us for more information about your furry friend!
What is the parking situation? Is parking assigned? Is there a fee or permit required for parking? Is there a fee or permit required for parking?
​We assign 1 covered parking stall per apartment. All uncovered parking is available to all registered operational vehicles. Garages are also available for rent.
Are you near any transportation routes? Which ones?
We are only 3 minutes away from I - 15 and Bangerter Freeway entrances.
Is there shopping nearby?
We are near Bangerter Crossing shopping center and Traverse Mountain shops and restaurants.
Are washers and dryers available? Are they in the apartment? What kind?
​Apartments have connections for full-size washers and dryers. Select units come equipped with washer and dryers. If you don't have you own, we do offer rentals.